With time on our hands during the Coronavirus lockdown, we are reviewing the prices of some of our older stock and adjusting prices of books to ensure that they are the most attractive offering in the marketplace, as it is a reality of the antiquarian market for books that less expensive and mid-level material the trend has been inexorably downward, to the chagrin of booksellers and to the benefit of collectors.  Consequently, we have slashed prices anywhere between 20 percent and 60 percent of these books we have had listed for five years or more.  So we hope that anyone visiting the site might find something that might have become overpriced but now legitimately qualifies as a bargain.
Welcome to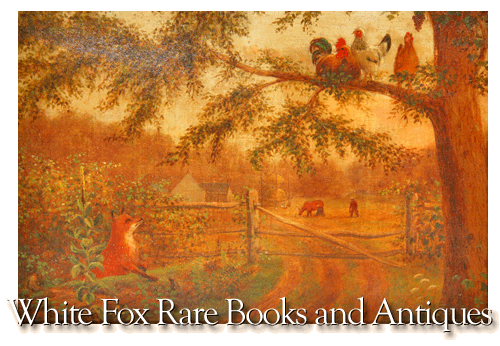 Welcome to the home of
White Fox Rare Books And Antiques
. Please search or browse our inventory of hard to find, out of print, used, and rare books. If you can't find what you like please fill out our off-line search form and we will search our off-line inventory, other bookstores and book search services for you.